If you don't know who Raekwon is, well, I have no words for you. For those that do know Raekwon the Chef from the legendary Wu-Tang Clan, the Beau Monde crew stopped by to say what's up to him at the Chicago spot "Kutz and Kickz" this past Tuesday. Check the pic below to see him rocking the Beau Monde camo fitted. Turns out, the next day he rocked our black denim fitted in an interview with gowherehiphop.com. See for yourself.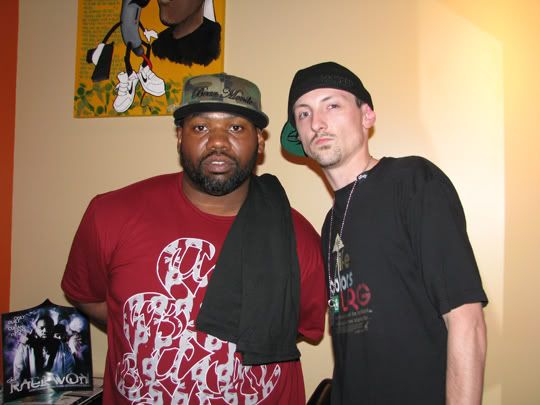 **BONUS**
Here's a video of Raekwon performing at The Shrine the same night of the Kutz & Kickz even with the denim fitted once again.
Big shout out goes to Melo and the entire Kutz and Kickz family for the invite and hosting the event. Another shout out goes to Raekwon for supporting the shop. Be on the look out for "Only Built 4 Cuban Linx 2" which drops September 8th.